Why Fjellvann?
A website is often the first place a user visits during a buying journey. If it's tailored to create results, it can be your best salesperson, but what if it's really a nightmare of an employee scaring your customers away?

Then it suddenly becomes quite important to get someone who knows what they're doing to create the website.
Good websites, and that's it
We don't try to be the best at everything, we focus on delivering websites that create results and that's it. Yes, okay, we deliver some logos and some graphic design, but it stops there.
Results come first, design second
The goal is to create results. Whether it's sales, inquiries, reduced support, information sharing or whatever, results come before anything else.
Process-driven method
Creativity is important, but we believe that creativity flourishes best with a good, solid process at its core. Limiting? No, it gives us a safety net to explore!
Nice people!
Expertise, experience and technical skills are all well and good, but we find that the best projects are those where we match up best with the customer. The point is, we're good people and we like working with good people!
Minimize risk with a satisfaction guarantee
We're so confident (or stupid) that we offer a satisfaction guarantee on several of our deliveries.
Some of the projects
we have delivered
The process of a good website project
Whether it's a simple landing page, a website at the heart of your business or an online store with thousands of products, the method is the same.
Strategy that actually works
Before we can start talking about what we're going to build, we need to know where we're going, who we're going to reach and what we're going to achieve.
Set specific goals for the website.
Define how you want to appear.
Who is the target group and what do they need?
Define a user-friendly design style for the project.
Assessment of publishing solution and functionality.
Plan a great editing experience.
User experience for people
It's trendy to talk about user experience, user-driven design, etc. The point is that there is something to it, and that when someone visits a website, they have a goal they want to achieve.
Our goal, together with you as a customer, is to make it as intuitive and easy as possible for the user to achieve their goal. At the same time, we make this match the website's purpose and needs.
Nice, but not opulent
We "design geeks" tend to make things that look pretty/cool/exciting, but sometimes we forget the simple fact that the design exists to achieve something.
We therefore focus on ensuring that the design highlights the parts that are important and reinforces the content and purpose of the site.
To put it bluntly... If an ugly side is what it takes to reach the goal, we'll do it!
Functional and fast
This was the most exciting thing we could call the development phase, without getting technical and nerdy. The point is simple: The pages should work, and they should be lightning fast.
We build robust, modular websites that are easy to use for both visitors and administrators, who of course also need to be light on their feet and load as quickly as possible.
Headache-free operation
How sexy can you make technical operation and maintenance of a website? Not very, but we still believe we have extensive experience, over 100 active sites in operation and a good delivery on that:
Lightning fast server in Norway via Servebolt.no
Backup, security update, uptime monitor, etc.
In short, we take care of the technical side so the site works.
Of course, you have customer service if you need it.
Plus a good number of other points, but that for 90% of our customers is Greek. Just know that we have it under control. 👍
Bragging is bragging,
but what do our customers say?
Fjellvann has assisted Solvencia with the preparation of new websites and their operation.

We experience a very serious supplier, with a great focus on understanding the customer's needs, and then solving these needs to deliver the right solution, at the right time and at the agreed price.

We have also greatly appreciated all the discussion and guidance along the way.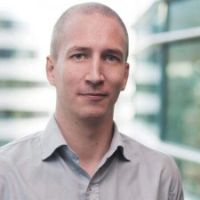 Morten Andersen
Solvencia part of Lowell
After assistance from various players that did not meet our goals, we are very pleased to have found Fjellvann.

The tasks have varied between strategy, design, development with a focus on both increasing sales and streamlining internally.

We experience the collaboration as safe and know that when we need something, it will be solved even with our extreme deadlines.
Tor Henrik Bruun
Digital Marketing Director, Safedrive
Frequently asked questions about website projects
The short answer: We offer simple landing pages (all content on 1 page) from 20,000 to larger projects up to 500,000.
The long answer: It varies greatly depending on the needs. Our most common projects are in the range between 100,000 and 300,000, but we also deliver smaller websites with a customized process between 30,000 and 75,000.
Every project is different, and two websites that look almost identical can have two different price tags because the technical and strategic aspects can vary. So in order to give an exact estimate, we need to have a chat.
We're not the cheapest, we're not the most expensive, but we deliver websites that create results!
The way it works is that it's broken down into a few milestones where you have the option to leave the table without cost or billing.
Close without commitment or invoicing after the first working meeting.
No obligation to use us after the pre-project. If you have a pre-project.
On design, you can withdraw after the first draft of the cover.
We are a bit "difficult" and make some demands:
Be cool and don't abuse this for fun. 😎
We keep everything we've produced.
This only applies during the selected milestones.
If you pass a milestone without expressing a desire to withdraw, this will not be refunded.
In short, a pre-project is the planning phase of the website. The main part is a working meeting of one day or 1-3 hours for smaller projects, as well as pre- and post-work.
This is customized for each customer but often includes the following:
Research and preparation
Definition of fire
Defining the target group
Site map
Wireframe sketches
Functional needs and technical assessment
Style map for choosing the right design direction
Project description
For certain projects, it may also be relevant to include:
User surveys
Customer and user interviews
Testing the product and service
Prototypes
Positioning and messaging
Marketing ideas
We have several copywriters through our sister company who work with text for search engine optimization (SEO) and advertising on a daily basis.
We are happy to add these to the project to ensure a faster and better delivery, while you get texts written by someone who does this every single day.
Images, video and any other content is not something we have internal resources for, but we have many partners that we have collected over the years that we are happy to hire or recommend, so just ask away.
We primarily deliver websites in WordPress, but also have several customers we assist in Webflow and other DIY solutions.
We only perform new setups in WordPress and Webflow.
For customers with specific needs, we can also develop completely customized layouts without an off-the-shelf publishing solution.
Of course, it varies by size, with the very smallest projects (landing pages) taking as little as one to two weeks, while larger projects can take six months or more.
Most projects take between 4 and 12 weeks, depending on size, content and of course the good old... how quick you as a customer are to provide feedback and what we need in terms of content, information and the like.