Surely this can't be good?
Here, on the one hand, we claim that our regular projects are between 100,000 and 300,000, so how on earth can we offer something that is 15-20% of that?
Simplified startup
In regular projects, we often have a full-day working meeting and 1-4 weeks of preparatory work before we start designing.
The website packages have a simplified start-up that takes 1-3 hours and focuses only on the essentials, the rest is based on our experience and knowledge from delivering well over 150 projects over the past 10 years.
Trust in the design process
The design process can be a long and sometimes exhausting process for both agency and client. That's why we've simplified it into a few short steps:
Concept sketches on the top part of the front page.
Draft design of the front page.
A round of feedback and changes.
Design the remaining pages in the same style as the front page.
Of course, you have our satisfaction guarantee and can leave the table at no cost after delivering your design.
No complex functions
Website packages are only suitable for information and marketing sites that do not require complex functions such as an online store, integration with complex third-party solutions, etc.
It is not impossible to combine this with a website package, but it must be priced in addition.
Satisfaction guarantee
Because we eliminate some steps in the start-up phase and have a shorter design process, it is important that you as a customer feel confident that you will receive a good product at the end of the delivery.
That's why we have a 100% satisfaction guarantee, which means you can leave the table after the first draft is delivered at no cost or invoicing.
Long-term thinking
We can openly state that a website package is not our most profitable product, nor is it intended to be.
What we see is that customers we deliver well for in the beginning tend to stay with us for five years or longer, and that we therefore make a profit that way.
We're okay now, so we hope you'll be okay when you get bigger and have a bigger budget for your website.
Website package not suitable for everyone
About half of the people who contact us only have the budget for a website package, but the need for a larger website project. To make it easy, check the list below to see if it fits.
Website package is suitable if:
You want a modern and professional website that conveys your message and what your company offers in a simple way.
You're willing to trust our expertise when it comes to design.
You are willing to write the text yourself, or pay a copywriter.
You don't need advanced integrations with third parties.
You are ready and willing to work intensively for a short period of time.
You make decisions quickly, without hesitation.
Website package does not fit if:
You have a complex and multi-tiered service or product range.
You want a big and long design process with many people involved.
You need an online store or other complex functions.
You need advanced integrations with third parties.
You're not willing to set aside the time to be involved in the project.
You want to work with a larger project team and there are many "cooks in the kitchen."
Prices
Larger websites we work on are usually between 100,000 and 300,000,- ex VAT, while a website package is considerably less expensive.
Landing page
20 000,-
Simple landing page that has all the content on the front page. Perfect on a limited budget.
Start-up meeting of 1 hour.
Tailor-made design
1 page
Satisfaction guarantee or no payment.
Operation from 1,350 per month (Optional)
Basic wall
30 000,-
For those who need to show a little more information about the company and what it offers.
Perfect first-time page.
Start-up meeting of 1-2 hours.
Tailor-made design
Up to 5 pages
Satisfaction guarantee or no payment.
Operation from 1,350 per month (Optional)
Climber
50 000,-
When the foundation is not enough and you need more information.
Start-up meeting of 2-3 hours.
Tailor-made design
Up to 10 pages
Satisfaction guarantee or no payment.
Operation from 1,350 per month (Optional)
Add-ons
Operation of the website
from 1 350,- per month
We take care of all the technical aspects, including servers, security and maintenance.
Single logo
from 20 000,-
Maybe you have a brand new company that needs a logo or a refresh? We offer simple or more complex logos and visual identity at an affordable price.
Extra pages
from 5 000,- per page
Need just one or two more pages, but don't want to upgrade to the next package. Add as many pages as you need, with bespoke design as part of the package.
Copywriter
from 10 000,- (approx. 1 000 words)
Text is the key to appealing, user-friendly communication and good search engine rankings.
Photographer
from 20 000,-
Everyone hates seeing the same free images on websites over and over again. A professional photographer solves the problem.
Bragging is bragging,
but what do our customers say?
Fjellvann has assisted Solvencia with the preparation of new websites and their operation.

We experience a very serious supplier, with a great focus on understanding the customer's needs, and then solving these needs to deliver the right solution, at the right time and at the agreed price.

We have also greatly appreciated all the discussion and guidance along the way.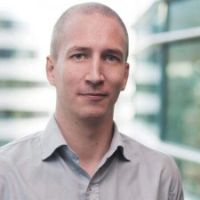 Morten Andersen
Solvencia part of Lowell
After assistance from various players that did not meet our goals, we are very pleased to have found Fjellvann.

The tasks have varied between strategy, design, development with a focus on both increasing sales and streamlining internally.

We experience the collaboration as safe and know that when we need something, it will be solved even with our extreme deadlines.
Tor Henrik Bruun
Digital Marketing Director, Safedrive
Frequently asked questions about website packages
The short answer: We offer simple landing pages (all content on 1 page) from 20,000 to larger projects up to 500,000.
The long answer: It varies greatly depending on what needs. Our most common projects are in the range between 100,000 and 300,000.
Every project is different, and two websites that look almost identical can have two different price tags because the technical and strategic aspects can vary. So in order to give an exact estimate, we need to have a chat.
We're not the cheapest, we're not the most expensive, but we deliver websites that create results!
The way it works is that it's broken down into a few milestones where you have the option to leave the table without cost or billing .
You can withdraw during the start-up meeting if you feel there is not a good chemistry.
You can also withdraw upon delivery of the draft design on the front page.
We are a bit "difficult" and make some demands:
Be cool and don't abuse this for fun. 😎
We keep everything we've produced.
This only applies during the selected milestones.
If you pass a milestone without expressing a desire to withdraw, this will not be refunded.
We have several copywriters through our sister company who work with text for search engine optimization (SEO) and advertising on a daily basis.
We are happy to add these to the project to ensure a faster and better delivery, while you get texts written by someone who does this every single day.
Images, video and any other content is not something we have internal resources for, but we have many partners that we have collected over the years that we are happy to hire or recommend, so just ask away.
We primarily deliver websites in WordPress, but also have several customers we assist in Webflow and other DIY solutions.
We only perform new setups in WordPress and Webflow.
For customers with specific needs, we can also develop completely customized layouts without an off-the-shelf publishing solution.
Of course, it varies by size, with the very smallest projects (landing pages) taking as little as one to two weeks, while larger projects can take six months or more.
Website packages are estimated to be delivered usually between 4-6 weeks, but it depends on how quickly we get the content we need (if we don't deliver it) and any feedback.
Most projects take between 4 and 12 weeks, depending on size, content and of course the good old... how quick you as a customer are to provide feedback and what we need in terms of content, information and the like.